Acrylic color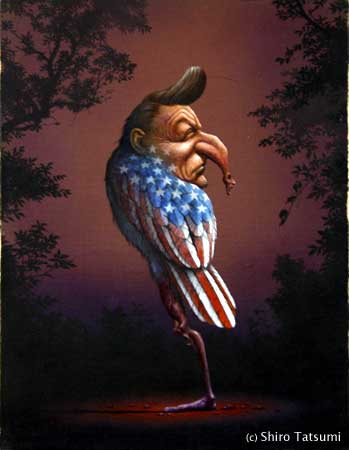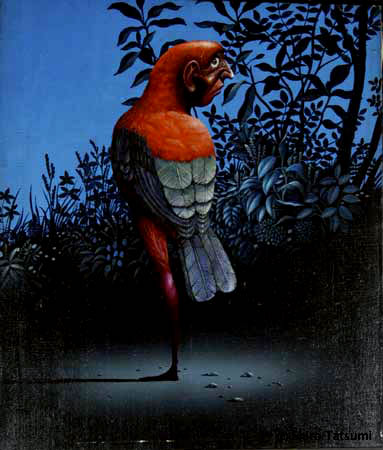 Left/"Big A" magazine cover(Big A 1984) Right/Original 1973.
Air Brush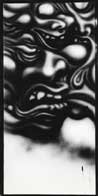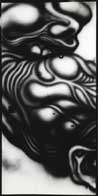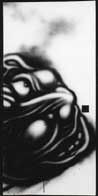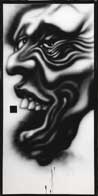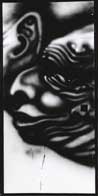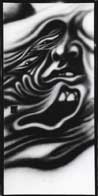 Sliding door"Fusuma"・This work was drawn for the event of the movie "Nippon-koku Furuyashiki-mura"/Ogawa production 1982.
Brush

Hanging scroll /original.
Pen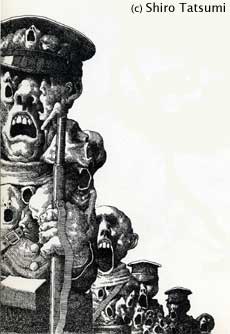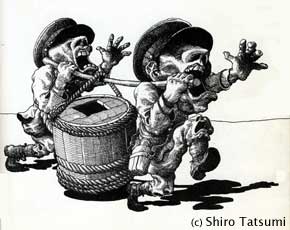 Dispatch of troops・Weekly magazine "Asahi journal"/Asahi News 1972.
Ball point pen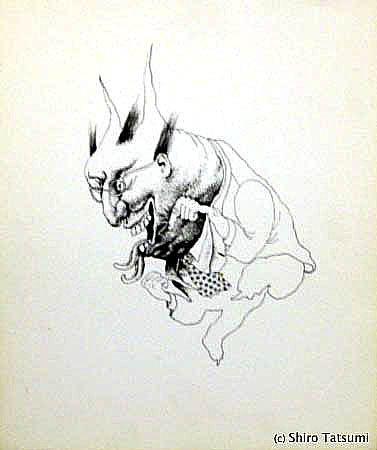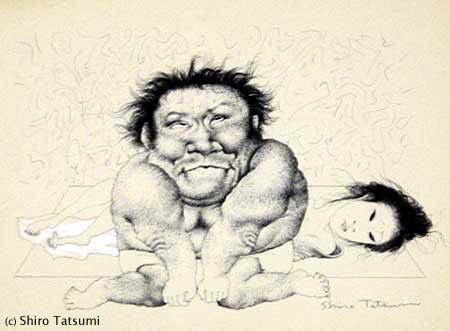 Left/Monthly magazine "Tsukuru" /Tsukuru publishing 1986 Right/Weekly Japanese Playboy /Shueisha 1985.
Pencil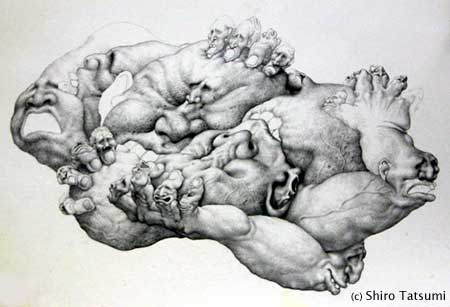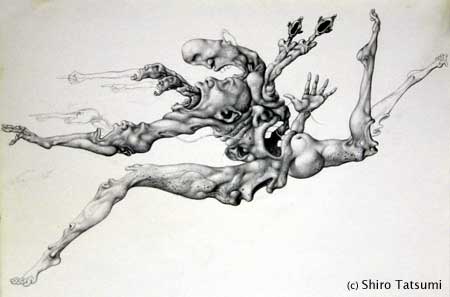 Quick copy system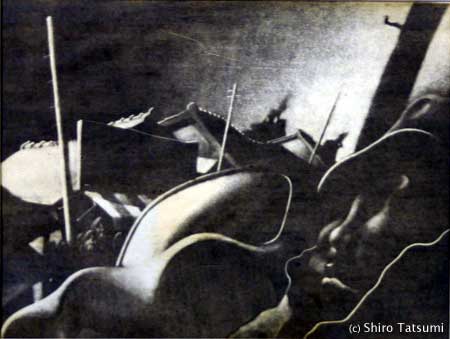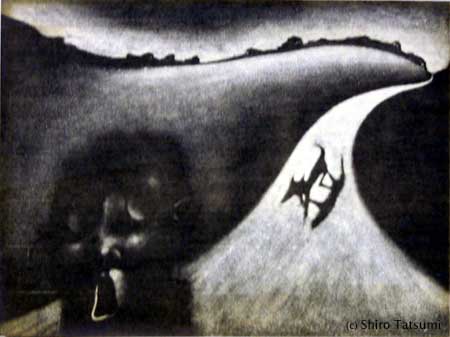 Direct Photo Copy system by Fuji film